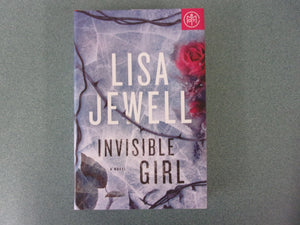 Invisible Girl: A Novel by Lisa Jewell (Paperback)
Young Saffyre Maddox spent three years under the care of renowned child psychologist Roan Fours. When Dr. Fours decides their sessions should end, Saffyre feels abandoned. She begins looking for ways to connect with him, from waiting outside his office to walking through his neighborhood late at night. She soon learns more than she ever wanted to about Roan and his deceptively perfect family life. On a chilly Valentine's night, Saffyre will disappear, taking any secrets she has learned with her.

Owen Pick's life is falling apart. In his thirties and living in his aunt's spare bedroom, he has just been suspended from his job as a teacher after accusations of sexual misconduct—accusations he strongly denies. Searching for professional advice online, he is inadvertently sucked into the dark world of incel forums, where he meets a charismatic and mysterious figure.

Owen lives across the street from the Fours family. The Fours have a bad feeling about their neighbor; Owen is a bit creepy and suspect and their teenaged daughter swears he followed her home from the train station one night. Could Owen be responsible? What happened to the beautiful missing Saffyre, and does her disappearance truly connect them all?