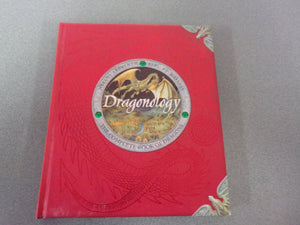 Dragonology: The Complete Book of Dragons
For true believers only, a lavishly illustrated reproduction of a legendary volume by the world's most distinguished dragonologist. Don't let it fall into the wrong hands!

Do you believe in dragons? Now, for the first time, the long-lost research of renowned nineteenth century dragonologist Dr. Ernest Drake is presented in all its eccentric glory, happily bridging the gap between dragon legend and fact. The meticulous Dr. Drake assigns Latin names to various dragon species, ruminates on why dragons are able to speak, speculates on how they could fly, and explains the true purpose of their notorious hoarding habits.